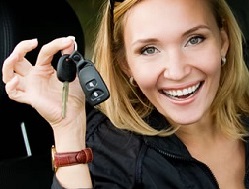 A locksmith is well aware of different types of keys. However, this knowledge should not be limited to a layman. Every person must gain adequate knowledge of various keys he uses in every daily routine. He must understand the creative element and advantage of each key.
Following are different types of keys:
Internal Cut Keys:
These keys are durable and sturdy enough in comparison with other traditional keys. For cutting these keys, a particular type of machine is needed.
Four Sided Keys:
These keys have four sets of teeth. As they are devised to operate many pins at the same time, these are durable. It is challenging to pick these keys.
Master Keys:
The master key is capable of opening multiple locks. Hence, these are popular among people. The designing and development of these keys is also remarkable. But it is a challenging task to open the lock with the change keys as well as the master keys.
Tubular Keys:
The appearance of tubular key is similar to that of a hollow cylinder. It is tedious to pick these keys as the pins can be used at 360 degrees. The main advantage of tubular keys is that it is very durable. It is not easy to duplicate a tubular key, particularly as per their latest trend. These keys are commonly used in safes and automotive locks.
Skeleton Keys:
The use of skeleton keys is not seen on frequent basis. These keys are useful for the locksmiths as tools. Hence, these keys are not seen and used by common people. Designing of a skeleton key is done in such a way that it can be used for opening different types of locks.
Thus, different types of keys are available in the market. It is recommended that one should analyse own security needs before purchasing a key for house, commercial property or for automotive. Simply buying a key will not suffice the security objective.
Choose the right key and choose security.
Selection of the right key must be done on the basis of lock used and the nature of the property to be safeguarded. Be wary of keys that seem too cheap because that could be an indication that the key is lower quality. The worst thing that you could see happen is the key breaks off inside of the lock and then you are looking at costs to repair or replace the lock that could cost $100's.
Live in Round Rock? Need a locksmith to assist you?
Let the pro's at Round Rock Locksmith assist you. We will guide you to choose the most appropriate key for your particular situation. Give us a call now and a locksmith pro will answer all of the questions that you may have about keys and etc. The friendly pro's here at Round Rock Locksmith are looking forward to learning more about you and speaking with you. You can learn more about us by visiting our about us page.