Automotive Locksmith Experts In Round Rock TX
Call Us For Hassle-Free Automotive Locksmiths Services In Round Rock TX
Round Rock Locksmith Pros is your top company that provides a complete range of automotive locksmith services in Round Rock and surrounding areas. Whether you need assistance with your personal vehicle or a commercial vehicle, our mobile units are available 24-hours a day and will arrive at your location in under 30 minutes from the time you call for help.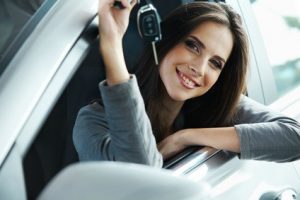 But that's not all!
We are fully licensed, bonded and insured for your protection and we carry all of the latest tools and equipment to be able to take care of your automotive locksmith needs right there on the spot.
Upon arriving at a project location, careful procedures are implemented by our local locksmiths in order to thoroughly review the situation so that proper estimates can be calculated. And we are 100% committed to providing upfront prices each and every time.
And, we service all makes and models of vehicles, both foreign and domestic!
Count On Us For A Complete Range Of Automotive Locksmith Solutions
Picture this:
You just finished a successful day of shopping at the Round Rock Premium Outlets, you arrive at your car to find that your keys are locked inside.
Not to worry, just give us a call and we will be right over to get you back in your vehicle and back on the road in no time. Our experts will be sure to unlock your vehicle without causing any damage, thanks to our years of experience and the fact that we carry the latest in advanced equipment.
Besides simple car lockouts, you can call us for any automotive lock and key problems you may experience. You can schedule an appointment for car key duplications or call us 24/7 for emergency locksmith services.
Because we're emergency locksmiths, we're able to help locals save money and stay protected when a replacement car key is needed. This is possible because we use highly efficient, commercial-grade equipment to make replacements. Our tools produce professional results without any flaws, which is why our rates are very reasonable.
During automotive lockouts, our mobile locksmiths strive to service cars quickly in an effective manner. We have a dedicated mobile team that travels to various neighborhoods and business districts when automotive locksmith services in Round Rock are needed, so the process of setting up an appointment during a car, glovebox or trunk lockout is easy. If the only way to access a vehicle is by cutting a new key, there will be no delays during this process, as we always commute to project destinations fully equipped with the necessary locksmith equipment.
We fix many ignition switches that cause problems during commutes by thoroughly inspecting tumblers and electronic components. Because all cars are designed differently, the electronic switch and cylinder aren't always found within the housing of an ignition. In some automobiles, an ignition may only have one of these mechanical items, which is why we run tests to determine whether or not the hardware can be replaced or repaired. And if you accidently put your house key in your vehicle's ignition and it got stuck, we can quickly remove the key and get you back on your way in a flash.
Transponder Car Key Services
When transponder keys don't function, we help drivers continue their trips by resolving problems that affect programming components. Our crews use professional diagnostic equipment to pinpoint typical issues that affect the electronic transponder codes. After the source of a problem is detected, we reprogram faulty keys so that the codes match the vehicles.
Laser Key Cutting
Our laser key cutting service benefits consumers who need keys that are processed in a unique way. These keys are made with a drill bit, which has the ability to cut the metal etches without slicing completely through the material. Unlike other locksmith companies out there, we carry the necessary tools to cut new laser cut car keys on the spot. So, you never have to deal with the hassle of going to your car dealer for new keys. Plus, we charge a fraction of what the dealership would charge you.
Car Fob Assistance
We understand that a car fob is a vital gadget that keeps a car secured and makes your life easier, and this is why our crews always try to walk drivers through the troubleshooting process when the hardware malfunctions. In many cases, a car fob problem can be resolved by replacing the batteries if they're drained. If weak batteries aren't causing a key fob problem, we'll implement other procedures so that the hardware functions properly. If needed, we will replace your car fob quickly.
Bonus – Locksmith Tip From The Experts: How To Avoid Major Ignition Problems
Whenever a key is lodged into an ignition, never try to extract it in an aggressive manner. The cylinder within an ignition is very delicate, so tugging could damage the hardware. In this situation, working with a locksmith is the best solution. A technician can extract a key strategically without harming the cylinder by using professional-grade tools.
Round Rock Locksmith proudly serves homeowners, business owners, and motorists. If you need commercial, residential, emergency or automotive locksmith services in Round Rock Texas, contact Round Rock Locksmith today.
[opty_stars_rate_bar size="medium"]