Want to
feel more secure

? Get your locks changed by the professionals!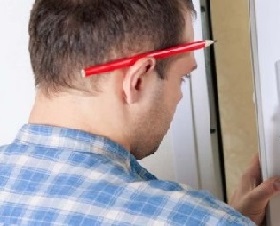 The most effective thing that a person can do to secure their home or business is to change the locks, especially when moving into a new location. Can you rest easy wondering if someone has a copy of your keys? Probably not. Hire our lock change services where we will change out your locks with one of our high security locks. The locks that we have in stock are made of high quality tempered steel that can withstand more force then typical locks.
To lock change or re-key? That is the question?
If you already have a high grade lock installed then there is no need to replace them completely. We can rekey your locks. We can even rekey all of your other locks to make them all use the same key. This makes it much easier to maintain your buildings key by narrowing the keys that you need for the property down to only 1 or 2 keys. – Stay organized and do not frustrate yourself with a bunch of keys!
Upgrade to high security locks for
peace of mind.
If the locks that you have installed are made of low quality material then upgrade to high security locks. High security locks can withstand much more abuse than lower quality locks and will keep your property safe. Best of all, since we sell so many high security locks we are able to pass the bulk prices along to you the consumer. – Save money by having us install high security locks today!
All locks changed include the best warranty in the industry.
Great news! Even better is that the locks that we change come backed by a warranty that is not surpassed by any other locksmith in Round Rock. This covers quality of materials and all parts.
Low cost lock change services make getting new locks
affordable

.

No longer will you have to pay an arm and a leg for lock change services in Round Rock. Since we are a retailer of high security locks we are able to set the prices for the locks that we provide to the community. Because our locksmith business is efficient we can stream line our expenses and pass the savings along to you, our customer.
Call now

to schedule an appointment with us. (512)777-0522

Give us a call now. We will be able to come out and change your locks whenever is most convenient for you. We have flexible hours for even the busiest of schedules. Anytime night or day, it's up to you. Call now! (512)777-0522