Get The Fastest Car Key Replacement Services In Round Rock Texas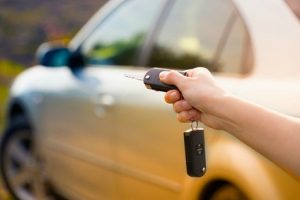 If you are looking for locksmith services in Round Rock Texas it is because you are in need of quick assistance. Perhaps you have completely lost your set of keys, or they have been stolen. It is during such times that you need a car key replacement service in Round Rock. We are pleased to be your top automotive locksmith that focuses on providing reliable and professional service to drivers on an around the clock basis. Lost, stolen or broken car keys should not have to disrupt your life for one more moment than necessary. We will work to promptly replace your car key and get you on your way again.
Mobile Locksmith Services To Make Your Life Easier
If you need to replace a stolen car key, you can count on our mobile locksmiths to come right to your current location. It is this type of 24/7 availability that has given Round Rock Locksmith Pros such a solid reputation throughout the community. As a licensed, bonded and insured 24-hour locksmith, our technicians will be dispatched to your site as soon after your call is received as possible. We have the equipment necessary to replace a car key right on site, minimizing the time that it takes to get you back on your way.
We Provide A Range Of Car Key Services
Because you never know when you might be in need of our car key replacement services, our technicians come equipped to handle a variety of situations that impact a car owner's ability to freely move around the area. These services include the following:
Duplicate Car Key Assistance
Transponder Key Replacement
Laser Cut Car Key Services
Lost, Stolen Or Broken Car Key Replacements
You see:
No matter what your need might be, we will be on site as quickly as possible. In fact, as an emergency locksmith company, we are pleased to pledge a 30 minute or less response time. You will also receive upfront pricing from us, with no surprises. What we quote you from the outset is what you will pay in the end. We also offer full installation and repair services would you need it.
Local Means Something
As a locally based locksmith, you will gain the satisfaction of knowing that you are supporting a local small business. As such, we work hard to take care of the residents and visitors of Round Rock in order to preserve our good community name. Our mobile locksmith team will come directly to you, and each of our technicians is familiar with the area to find even the most remote of locations.
When we arrive on the scene you can expect us to have all of the equipment necessary to handle a variety of jobs. This means that we will not need to go back to the spot or to a dealership in order to get the right tool for the job. This is will get you on your way much more quickly than you would find with our competitors.
Lost Your Car Keys? You're Not Alone
Even the most conscientious of people can lose their car keys. If your kids are part of the athletic programs in Round Rock, consider this:
Perhaps you got so excited cheering for your child's home run that they fell out of your pocket without you even knowing. It could be that they were stolen by a pickpocket and you did not realize until you went to get into your home or office. Whatever the reason might be, you are not alone. More people lose their keys every day than you would ever imagine.
If it happens to you, count on Round Rock Locksmith Pros to be right there to help. Request our car key replacement services anytime!