Trunk Lockout Experts In Round Rock
Call Us And Get The Quickest Trunk Lockout Services In Round Rock TX
If you're in Round Rock, Texas, and have found yourself locked out of your car trunk, it may not help you very much to contact just any locksmith company. Often, locksmiths are not available 24-hours a day. Or, they will be available but charge extra for "after-hour calls." Even worse, they may surprise you with hidden fees once a job has been completed. And the worst case scenario, you call a locksmith that is not licensed and they end up causing costly damages to your vehicle.
Not to worry, you can contact us: Round Rock Locksmith Pros!
We are your top local automotive locksmith company that offers trunk lockout services in Round Rock. You'll want to choose us because we are a reliable locksmith that locals respect and trust so that you know your vehicle will be well taken care of.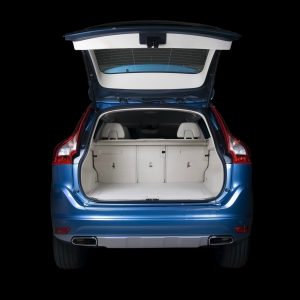 Just a few of the benefits we provide our clients include:
We respond in thirty minutes or less
We come to your location
We service a variety of makes and models
We provide you with upfront pricing
We service your vehicle on the spot, so you don't have to visit the shop
We're licensed, bonded, and insured
You can call us 24/7 for fast and dependable trunk lockout solutions
Attention All Drivers In Round Rock!
Whether you're simply passing through, or are spending the day out running errands, there's not much that's more inconvenient than being out and about and being locked out of your vehicle's trunk. Take, for example, a planned outing with the children to get groceries. If you wind up locked out of the trunk in the Texas heat, this quickly becomes quite the issue, as you can no longer access your food, the temperature is rising, and everyone is becoming cranky. Our emergency locksmiths will understand the stress that this situation puts you under and can respond as quickly as possible, instead of making you wait for hours before you get a response.
Avoid The Stress Of Trunk Lockout Situations With Our Quick Services
Car lockout services can also be quite inconvenient, and even dangerous if you're in a remote location, or it is late at night. When you contact Round Rock Locksmith Pros, one of our mobile locksmith units will arrive at your location and help you get back into your trunk, or into your entire vehicle. One of our local technicians will assist you as quickly as possible so that you can get back on the road and headed toward your destination.
Round Rock Locksmith Pros will make sure that you get a fast response so that you don't have to wait while your vehicle is in a remote location for any longer than absolutely necessary. Our remote team responds to you in less than thirty minutes, to get you back on your way in no time at all.
Locked Your Keys In Your Trunk? No Problem!
Occasionally, you'll find that you accidentally lock your keys inside your car, or even in the trunk of your car. If this happens, you'll want to contact our 24-hour locksmiths in Round Rock so that they can help you get your keys back as quickly as possible. This way, you can get back on the road, back into action, and headed back toward your destination.
To sum up:
When you need locksmith services that come to you, contact Round Rock Locksmith Pros. We'll take care of getting you back into your trunk without causing any damage to your vehicle.
We provide you with the upfront prices so you'll know what the repairs will cost you, and our locksmiths are licensed and bonded. There's no need to have your vehicle towed when you can call us and have a professional at your location in thirty minutes or less.