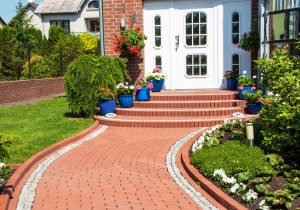 Have you ever wondered what there is to know about locks and doors? I mean what's all this hype about these doors and locks. I mean can they really keep Intruders out like they say?
The front door of any property is the central point of security for that location. Therefore the front door of any property should be the most secure possible. This means that the door should be adequately secured.
So what are the components of a door and lock?
Your typical residential door includes a door frame door jamb the door itself hinges the deadbolt lock typically a knoblock the strike plate and footplate. All these components need to be as durable as possible in order to ensure that the doorway is indeed as secure as possible.
Door frame
Door jamb
Door itself
Deadbolt lock
Knob lock
Footplate
Strike plate
It is possible to go to a door and window manufacturer to by the door and door frame assembly complete. This is called a prehung door prehung Doors include everything needed to Simply install the whole door including the jam into place. Simply order the door to size received the door and use your air nailer to nail it right into place. Finish it off with some molding and the door is set to go.
But have you ever wondered if this was secure enough? I mean really your only throwing in some air nails to attach the door and door jamb to the frame of the house. Probably not enough in most situations.
You might want to get your door inspected by a local locksmith company. A residential locksmith company will be able to tell you if you have a well installed or or one of those cheap boxed or type pre-hung doors. Cheap doors like that are not safe.