Are you Burgled or got a broken lock ?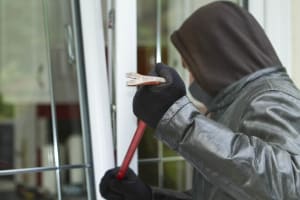 At Round Rock Locksmith Pros, we can acknowledge what a frightening experience a burglary or break-in is. Having your own house broken into can be extremely horrifying and nerve-wracking. Sadly, it is more universal than anything. Need not worry! We are here to provide you our specialized burglary solution and locksmith assistance as our priority is your safety and will arrive at your residential property in 30 minutes or less.
Our fast and reliable answers to your safety concerns will meet your end requirements 24/7. We can help you secure your homes in a peaceful and professional manner so that you can deal with unfortunate incidents like broken or damaged locks or burglary. Being the owner of your residential property, you can undergo a high stress level about how reliable your lock system is. Yes, it is indeed hard for residents or any layman to comprehend whether or not an unauthorized intruder is able to access their lock keys or not. Moreover, burglary leads to significant damages that can cause you heavy losses. We stock a wide range of approved locks and burglary damage repair services for secured windows and doors and also furnish various valuable services regarding the safety and security of your home.
Locks, like mortise locks, are more difficult to be accessed as intruders or visitors shall not be easily able to access the lock mechanism to open the door. A solid metal plate helps to protect the mortise locks. We provide mortise locks and plates for appealing decors and well polished. Mortise locks are becoming famous in the local area because of their enhanced security features requiring full professional installation and repair system
Our professional burglary damage repair services in Round Rock,TX include the following :
• Security audits
• Broken lock replacement
• Lock rekey services
• Replacement of house keys
Our residential locksmiths have the necessary skills and latest tools to properly install such a high security lock. Make sure you choose Round Rock Locksmith Pros for a better world with a controlled environment where the entry and exit through property gates are ensured to be safer for everyone involved. Now get additional information about many system access control services that we provide, get in touch with our team of skilled experts who will answer all your queries about safety concerns, and schedule an onsite examination of your commercial property.
No matter where you are in Round rock,TX and the surrounding area, you can anytime rely on us for all our automotive, commercial, residential, and emergency locksmith services. Our customers can count on us for the following:
• 24/7 availability
• 30 minute or less response times
• Upfront pricing
• Service with a smile
• Expert technicians with real-time experience
• Mobile locksmiths equipped with latest tools
• Installations and repairs using top brands
It's clear why Round Rock Locksmiths are at the top in the industry. Our locksmiths are fully licensed, bonded, and insured who you can count on for all your lock and key needs for your home, car, and place of business. We know what it takes to offer locksmith services in Round Rock Texas and have been the most professional and reliable company.
We offer a variety of burglary damage repair solutions along with installation and maintenance services. Our team strives to fulfill your needs and budget with the best fit for you to achieve a confident sense of security. So, anytime you need any type of locksmith services at your residential properties,simply give us a call us on (512)777-0522. We will be happy to assist you!