Now avail Quick And Affordable Lock Rekey Services Today :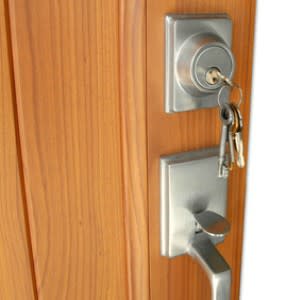 You may need a lock rekey in Round Rock, TX and the surrounding areas for many reasons. If you are concerned about who is keeping copies of your key or if you have recently witnessed a burglary damage at your residential or commercial space, consider our lock services to ensure full safety of your home or office.
At Round Rock Locksmith Pros, we have honest and skilled local locksmiths to provide you with lock rekey services for 24-hours.
Why Have Your Locks Rekeyed?
A lock rekey is a much faster and quite affordable process to have your locks changed than changing the entire lock system. As long as your current locks are not broken or damaged, a rekey has a change of internal mechanisms of the key so that the old key becomes inaccessible to the whole lock system. If you are shifting to a new place and want to assure that you are the only owner of the key to the locks, a lock rekey shall be a suitable choice. However, if a lock is broken, you might have to get the whole system replaced. For this you would rather want to rely on a professional service to ensure that it is being done with proper skills and expertise.
At times you may want to revoke access to your own property, whether it's because of a guest staying at your place, a renter is evicted from the rental property or an old employee quits your business. Rather than having the whole lock replaced, a more affordable and reliable choice is often to have the lock re-keyed. During this process, our mobile locksmith replaces the internal portion of the lock making the old keys inaccessible to the lock system.
With our commercial and residential locksmith services in Round Rock, TX and surrounding areas, you can assure that you are at the right place.
When to rekey the lock?
Contact our professional lock rekey services in the following cases:
1. An employee no longer is a part of your business
2. You are worried that someone has made a copy of keys without permission
3. You witnessed a burglary damage on your property
4. Your key gets stuck in the lock frequently
5. You have accidentally lost the keys
Our emergency locksmith services are always at standby to take care of rekeying your lock with all the tools and equipment needed for the job done. This provides a faster relief for you to ensure that your property is fully secured.
Why choose us?
Our honest and friendly staff can virtually overcome any challenge regarding your safety. If you need a fast and reliable commercial locksmith, you have come to the right place. Our professional locksmiths will come to your location in order to take care of the problem in 30 minutes or less. We have real-time experience with every kind of key, even electronic keys. Our customers can count on us for:
• 24/7 availability
• 30 minute or less response times
• Upfront pricing
• Fully licensed, insured, and bonded
• Expert technicians with real-time experience
• Mobile locksmiths equipped with latest tools
• Installations and repairs using top brands
We offer top quality lock rekeying services and our team strives to fulfill your needs & budget with the best fit for you to achieve a confident sense of security. We also provide security audits to increase security as well as make repairs and replacements.
Our vans are well stocked with technology driven tools and equipment making it easy to quickly rekey the lock, simply give us a call at – (512)777-0522.
[opty_stars_rate_bar size="medium"]