Learning about different types of garage doors and the process of garage door installation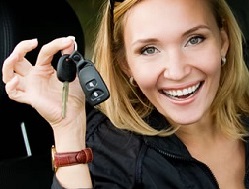 Today, there is no dearth of different types of garage doors in the market in America. If you are planning to replace the garage door and get a new one for your home- the first step would be determining the type of door that you want to go for. This depends on a host of factors, including your budget, the exterior decoration of your garage space and the space allocation for the door in your property.
At Round Rock Locksmith Pros, our technicians and engineers are well-trained in installing varieties of models when it comes to garage doors. They are familiar with the latest models and know how to fix them properly ensuring smooth functioning. With our 24X7 availability and 30 minutes or less of response time, we are your best bet in the Round Rock, TX and surrounding areas. Our local technicians and engineers come with years of experience and expertise in the industry. We are a fully licensed, bonded and insured company and here to help you out with a plethora of services, such as lock change, lock repair, garage door repair, and installation.
But, of course, before you get on to the installation part, you need to decide which door to buy. So, here is a list of different elements that you need to consider before determining which garage door to buy:
Garage openers
Garage openers are an important aspect of a door system. In the Texas area, automatic garage door openers, are popular options for most homeowners. These are doors that are propelled open and shut by the force of an electric motor.
Screwdriver mechanism
This type of garage door opener uses a screwdriver mechanism where it rotates a threaded steel rod to open and shut the door. This type of garage door opener has gained popularity because it requires less maintenance and is cost efficient.
Chain drive garage openers
This type of garage door opener is ideal for homes with patients, the elderly or infants as it makes minimal noise. This opener uses a chain to pull or push the trolley up and down. It is the most common type of garage door in the Texas area as it is affordable, durable and reliable.
Belt drive garage openers
The belt drive garage door is the most ideal for homeowners who have attached garages. That is because they make the least noise and are durable as well as resistant to wear out due to corrosion.
Materials of garage door systems:
The material of garage doors is yet another significant aspect to consider before making the final decision.
Aluminum
Aluminum used to be a popular type of garage door material in Texas and surrounding areas but has lately been replaced by other materials like steel and wood. Aluminum is relatively inexpensive, and has lightweight attributes, making it an ideal choice for double bay garages.
However, in the Round Rock TX area, there are some vendors who also sell high-end aluminum garage well that are slightly expensive but come with corrosion-free and rust-proof frames as well as panels.
We are waiting on stand by to serve you.
Call us now

and in under 30 minutes we will be there to assist you with all of your automotive key needs. (512)777-0522