Enhance office security and privacy with our 24/7 Master Key Installation Services in Round Rock,TX !!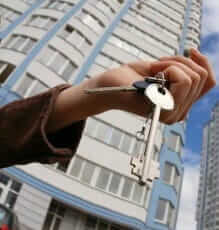 At Round Rock FW Locksmith, we understand the importance of safety and security of your business with the help of master key systems. We provide 24 hours locksmith services in the Round Rock, TX and surrounding areas. Moreover our fast and trained staff of licensed, bonded, and insured technicians are on standby to deliver professional services for installing or repairing your master key systems at your location.
Our team of experts will arrive for emergency commercial locksmith services needs prepared with upfront and competitive prices. We ensure to arrive quickly so you can resume your day to day business activities with quality installation and repair of the master key systems at your store, office building, or other commercial property.
Installation of Master Key System :
Security is crucial to every business whether big or small and as a business owner, employee access is something that can be of great importance. Earlier, the old locking system was extremely time consuming leaving the office staff & managers wasting their valuable time in finding the right key. With the means of master key system, you can get a 'master key' that opens every lock in the building wherein you can give your employees keys having access to only specific areas of the business like warehouse, storage units, accounts and cash cabins, parking slots, etc
Such modern security solution can provide you customized master key system with multiple tiers of 'access privileges' for any business.
Areas of Commercial Entities:
We provide master key locksmith services that are ideal for commercial entities like:
• Apartment Complexes
• Hotels
• Schools
• Banks
• Hospitals
• Retail Stores
• Administrative & Commercial Buildings
• Storage Facilities
At Round Rock FW Locksmith, we provide master key installation and repair services where we simply re-key your old locks preventing you from further investing in new hardware that can cost you high. You can design your system in a way where the security system doesn't get in the way of employee's productivity. We ensure on one will be able to duplicate the key without your permission enhancing the overall security of your commercial property.
Why choose us?
We understand your concerns about security issues when you are operating from a commercial building. Our honest and friendly staff can virtually overcome any challenge regarding your safety. If you need a fast and reliable commercial locksmith, you have come to the right place. Over the years, we have earned a certain trust factor and reputation in the community. Our customers can count on us for:
• 24/7 availability
• 30 minute or less response times
• Upfront pricing
• Fully licensed, insured, and bonded
• Expert technicians with real-time experience
• Mobile locksmiths equipped with latest tools
• Installations and repairs using top brands
We offer top quality Master key locksmith services and our team strives to fulfill your needs & budget with the best fit for you to achieve a confident sense of security. We also provide security audits to increase security as well as make repairs and replacements. We can also make you an appropriate number of keys and complete every step in the process. Our priority is to make sure you are safer as a result of our efforts.
Our vans are well stocked with technology driven tools and equipment making it easy to quickly install master key system, simply give us a call at – (512)777-0522. We are always here to take care of any of your locksmithing concerns that can possibly trouble you if not taken care of.
[opty_stars_rate_bar size="medium"]