Get The Fastest Access Control systems Services In Round Rock Texas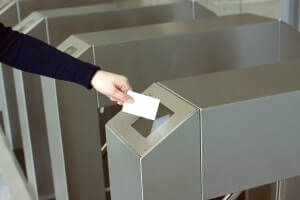 One of the main purposes of any business shifting to a proper workplace is to enhance safety which we term as commercial office building access control where each entity is unique in its security needs. Office staff, employees, contractors visitors, clients, other crew, etc are allowed access through the access control system in a professional manner.
At Round Rock Locksmith Pros, we have a variety of access control products and high quality of installation of keyless entry systems offering solutions addressing the business's specific safety needs. Our commercial locksmith will help you with access control systems, panic bars, automatic door closers, and various advanced locks to enhance security
WHAT IS ELECTRONIC ACCESS CONTROL?
Years ago, the businesses used to follow the traditional lock method and master key system though this control system still works for small businesses that contain fewer entry and exit doors, simultaneously it is not a suitable idea for large scale businesses or buildings with a heavy number of floors, doors, and entries
Such a conventional system faced hurdles in keeping a track of physical keys & changing lock systems. Furthermore, with customary master key systems, there is no proper entry and exit audit trail for the businesses
KEYLESS ACCESS CONTROL SYSTEM
Keyless access control system cuts out the physical locks and the entries and exits are limited to sensitive areas like meeting zone, storage department, garages, warehouse, conference hall,etc using entry devices such as keypads, card readers, biometric devices, etc
Access control systems can do much more than controlling entries to sensitive areas, these allow audit trails of the staff involved by keeping e-track records of every entry and exit through the doors. This whole process in turn helps the business to find out the identity of any visitor particularly using the door during business hours and otherwise. In addition to this, the audit trail helps provide the other crucial information about all staff in areas like the duration of their stay in the office and the exact time they enter/exit.
Most of the business entities land up paying huge amounts in changing the lock system especially during break-in, an employee security issue, or in case of lost keys. You can be surprised about the amount of money saved by installing an access control system in the commercial building where new physical keys need not be made, copied, or modified throughout the year. Therefore, it is the most cost-effective system to enhance the safety of your property in lesser time.
Make sure you choose Round Rock Locksmith Pros for a better world with a controlled environment where the entry and exit through property gates are ensured to be safer for everyone involved. Now get additional information about many system access control services that we provide, get in touch with our team of skilled experts who will answer all your queries about safety concerns, and schedule an onsite examination of your commercial property.
Wherever you are in Round rock,TX and the surrounding area, you can anytime rely on us for all our automotive, commercial, residential, and emergency locksmith services. Our customers can count on us for:
• 24/7 availability
• 30 minute or less response times
• Upfront pricing
• Fully licensed, insured, and bonded
• Expert technicians with real-time experience
• Mobile locksmiths equipped with latest tools
• Installations and repairs using top brands
We offer a variety of access control solutions along with installation and maintenance services. Our team strives to fulfill your needs and budget with the best fit for you to achieve a confident sense of security. So, anytime you need access control services or any other type of locksmith simply contact us on (512)777-0522
[opty_stars_rate_bar size="medium"]