Are you worried that you lost office keys or got locked out of your office ?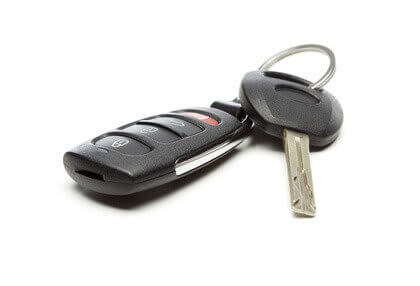 Any automobile that needs a laser cut car key, you cannot overlook the hiring of a professional locksmith in Round Rock, TX keeping your car safe and secured. In fact, since not all locksmith companies can handle laser cut key replacement in the surrounding areas, the best way possible to ensure that you can get the skilled and specialized service you deserve is by getting in touch with us for further assistance.
What Are Laser Cut Keys?
Often known as internal cut keys, these keys have a very different look. The biggest advantage of laser cut keys is the added security as these are thicker than the normal keys and can be inserted in either direction. Such keys contain a transponder chip inside it whereas all keys do not carry such chips inside their caps.Without the transponder chip, the car's engine will not start even with a mechanically perfect key.
Laser Cut Keys provide an extra blanket of protection and require a professional locksmith to cut therefore it becomes impossible for the thief to obtain the copies of your car keys.
Advantages Of A Laser Cut Key?
Any locksmith expert will let you know that a laser cut key is more secure than old physical keys. This key design contain the following features:
• A laser cut key is more precise than traditional old keys which becomes almost impossible for a thief to pick the lock.
• The equipment needed for laser cut car key duplication can be expensive and hard to obtain, so that no illegal activity can take place.
• As a laser cut key can be used in either direction, it is simple to open the car at night.
We request you to give maximum information so that it becomes easier for our locksmith to make new keys, duplicate keys, or replace car keys using full equipment and latest tools to get the job done right. We are here to provide you standard metal car keys, transponder keys, high security car keys, and remote keys. We at Round Rock Locksmith Pros have the specialized equipment to cut and program laser keys for any car model. Just call us for assistance and we will be at your location in less than 30 minutes or less. We are well equipped with the necessary key-cutting equipment to make laser car keys and can have a new auto key ready instantly.
Wherever you are in Round rock,TX and the surrounding area, you can anytime rely on us for all our automotive, commercial, residential, and emergency locksmith services. Our honest and friendly staff can virtually overcome any challenge regarding your safety. If you need a fast and reliable commercial locksmith, you have come to the right place. Our customers can count on us for:
• 24/7 availability
• 30 minute or less response times
• Upfront pricing
• Fully licensed, insured, and bonded
• Expert technicians with real-time experience
• Mobile locksmiths equipped with latest tools
• Installations and repairs using top brands
We are one of the leading automobile locksmith services in Round Rock, TX , hence you don't need to worry if you ever lose your laser cut car keys or locked out of the car. We offer a variety of laser cut keys services along with installation and maintenance services. Our team strives to fulfill your needs and budget with the best fit for you to achieve a confident sense of security.
Give us a call at (512)777-0522 – and our locksmiths will examine the issue and replace the car keys in full efficient manner.