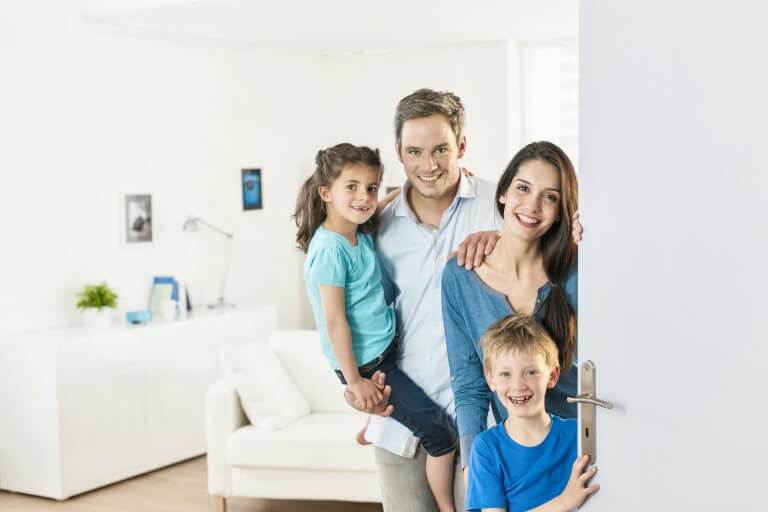 Getting locked out of home is unpleasant whether you left the house keys somewhere or the door automatically got locked behind you or lost the keys at night while returning back home.
What should you do in a home lockout situation ?
You don't need to break a window probably when you are running clueless about how to pick a lock. Instead of putting time in waiting for someone else to look out for you, quickly give us a call at Round Rock Locksmith Pros and our licensed residential locksmith will arrive at your residential property in 30 minutes or less. We are one of the industry leading mobile locksmith companies you can rely on 24-hours throughout the day.
We understand that the home lockout can be extremely annoying and horrifying to an extent. It can be due to lost house keys, accidentally getting locked inside the house or an accident where the keys fall down the drain.Sometimes, you are unable to open the door and your little one can be left inside. And other times you can easily be locked out of a pantry, a laundry room, servant room or any other arena in your home. This can be troublesome , so if you find yourself in such a situation, all you need is a considerate team of skilled professionals who can ensure that home lockouts do not become a nightmare for you.
In addition to home lockout solutions, you might just need a bedroom lockout or a bathroom lockout service.
What are the Dos And Don'ts Of Home Lockout Situation ?
A home lockout needs to be controlled very carefully in an efficient manner. Here are some dos and don'ts for you to overcome such troubles in the future.
• Carry a spare key with a trusted neighbour or friend
• Connect with a locksmith at the time of assistance
• Don't try to pick the lock yourself
• Don't break the window
Don't wait until the next working day!
Why Choose Round Rock Locksmith Pros?
Our 24 hour services make sure that no one gets locked out of their home and stranded even for a while. Our services have upfront pricing so you can get back the access to your home and we can bring a smile to your face in less time. No matter if you are in a hurry, you can definitely count on us. Our staff is also local to Round Rock TX, thereby providing timely response, which is one of our core principles and responsibilities.No one in Round Rock TX and surrounding areas should be worried by home lockouts, we are happy to help you with the quality solutions for home lockouts.
Wherever you are in Round rock,TX and the surrounding area, you can anytime rely on us for all our automotive, commercial, residential, and emergency locksmith services. Our honest and friendly staff can virtually overcome any challenge regarding your safety. If you need a fast and reliable commercial locksmith, you have come to the right place.
Our customers can count on us for:
• 24/7 availability
• 30 minute or less response times
• Upfront pricing
• Fully licensed, insured, and bonded
• Expert technicians with real-time experience
• Mobile locksmiths equipped with latest tools
• Installations and repairs using top brands
At Round Rock Locksmith Pros, we also offer key replacement on site and repair locks as well. This way you can wipe out the chances of a home lockout situation for a long period of time with our help. Give us a call at (512)777-0522 and we will let you back into your house in the shortest time possible.
Duplicate Car Key Assistance
Transponder Key Replacement
Transponder Key Replacement
Laser Cut Car Key Services
Lost, Stolen Or Broken Car Key Replacements
[opty_stars_rate_bar size="medium"]